---
TOUCH HIDDEN LETTERS
IN NYC POSTER
Dynamic Poster design
2022
PROJECT
Self-initiated

DURATION
2 weeks, 2022
PROJECT DELIVERABLE
Motion Design
Poster Design
Video Editing


TOOLS
Adobe After Effects
Adobe Illustrator
Adobe Photoshop
Figma
---
The initial challenge was to start with observations and create dynamic posters. The focus was on observing places from a new perspective. The project's core goal was to design moving posters that could interestingly introduce people to various parts of New York. The moving poster promotes many places in New York to many people in creative and unexpected ways.
Idea

This Poster design started from
observation.

I love to stroll around everywhere in NYC and catch a moment with a new perspective. One day, I had a fun idea in my head!
What if letters(characters) are hidden around us?
---
THE ADVANCED CHALLENGE:

How can we help people to experience New York City in a unique way with moving posters?
---
Solution

Touch Hidden Letters in NYC Poster
To realize this idea, I'd like to introduce a new moving poster experience, The Hidden Letters In NYC. The poster will interestingly show many different places in New York, promoting New York to many tourists and helping New Yorkers get to know it better.
---
Design Process



I caught some moments looks like an alphabet, took a picture, and used images as an alphabet. I took 660 photos at famous spot in NYC , streets, stores and selected 110 photos to start design.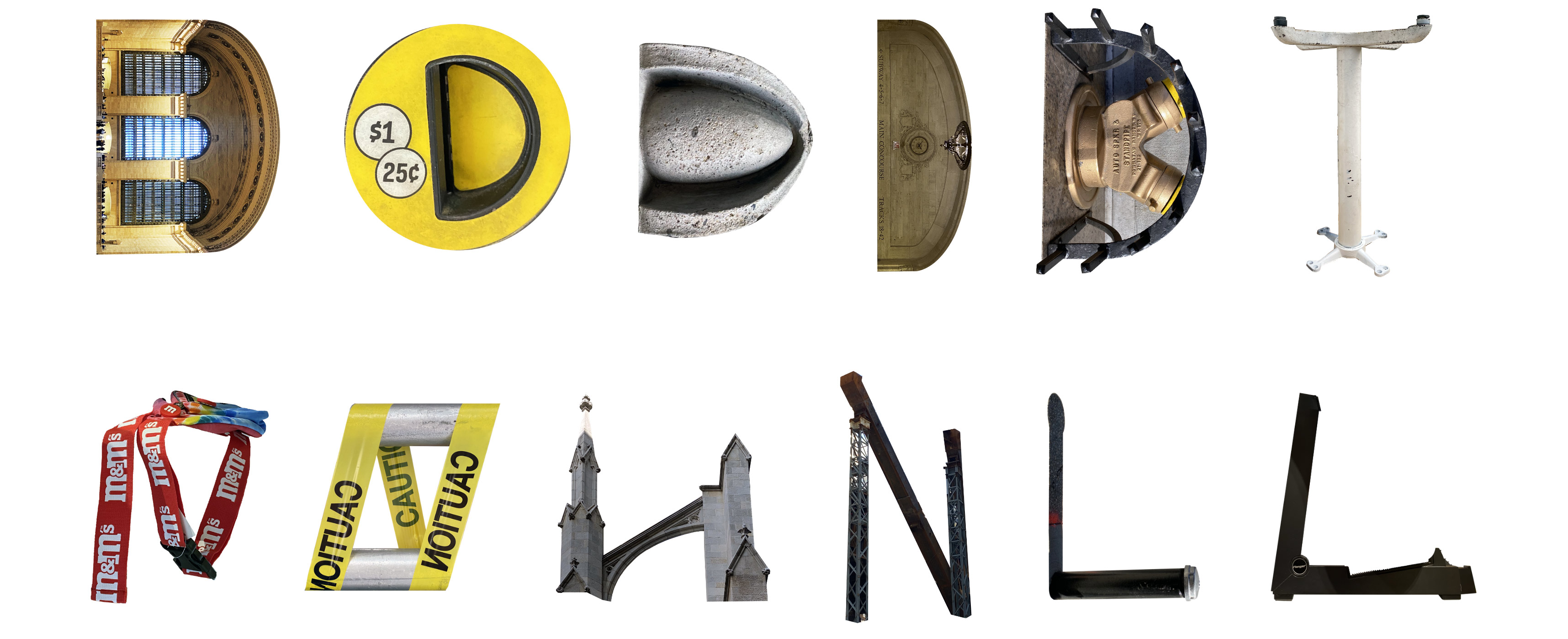 LETTERS & COMPOSITION

I made various versions with different letters. Through feedback from others, I updated the letters to' Touch Hidden letter in NYC' to make them more recognizable and make people touch the screen without additional instructions.

---
Final Design

Dynamic posters catch people's eyes and make them more interested by showing places in alphabetical images instead of their names.

People can experience interactive posters by touching the letters on the screen to get information about curious places. Or this poster shows many places randomly to allow people to see more amazing NYC spots.